Are you tired of buying a new ski racing helmet every year or two because your kids are growing like weeds? Have you wished there was an adjustable helmet option that is FIS approved so that you could get more time out of your investment? Does a FIS approved adjustable junior ski racing helmet sound like a dream? It's not a dream. Briko offers the Vulcano FIS Jr. The only FIS approved adjustable junior ski racing helmet on the market.
Maximum protection for junior ski racers
The Vulcano FIS Jr is the same cutting edge design as the adult Vulcano FIS ski helmet. And just like it's adult counterpart, It not only provides safety but aerodynamic performance too. This adjustable ski racing helmet is styled just like the adult version and meets the FIS 6.8 safety certification and bears the FIS RH 2013 certification sticker.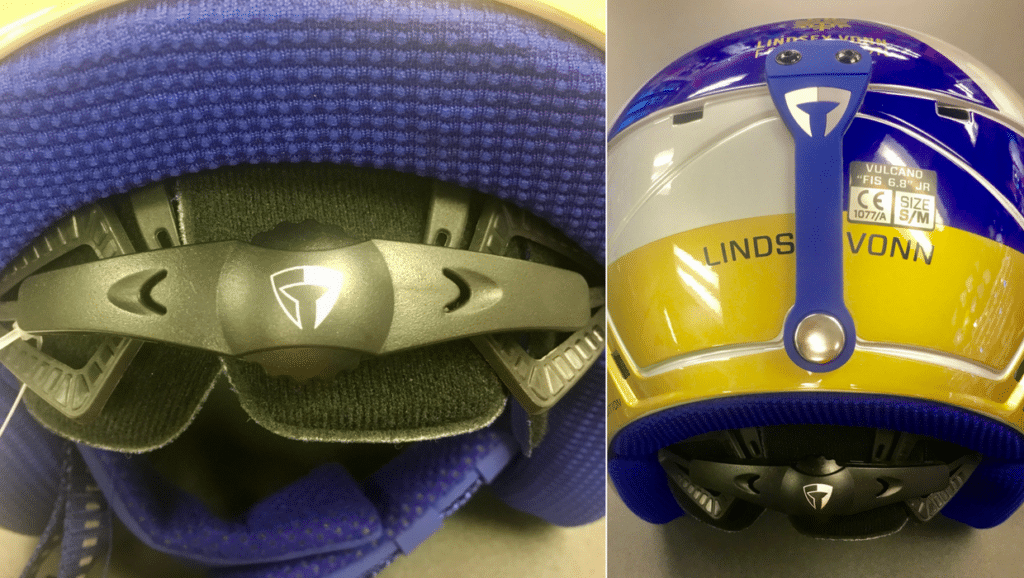 Two sizes for most junior ski racers
The Briko Vulcano FIS Jr helmet is intended for use by U10 and U12 ski racers, and U14 ski racers with smaller heads. It is available in two sizes, X-Small (48 – 52cm) and Small/Medium (53 – 56 cm). In addition to being sized, there is also a roll-fit dial on the back of the helmet to further adjust the helmet to fit securely no matter where your child's head measurement is in the range.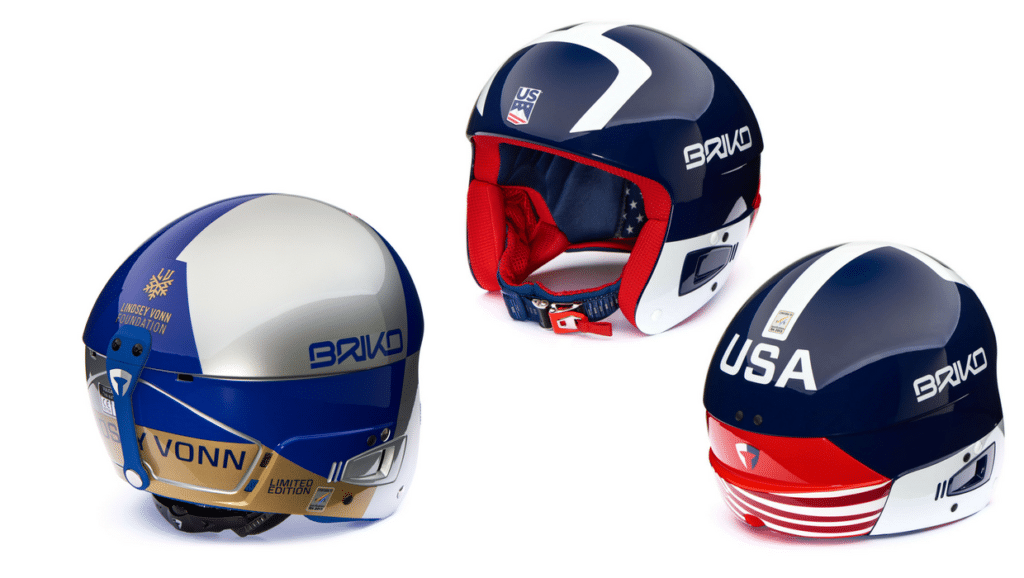 Many colors to choose from
The Vulcano FIS Jr is available in many colors. New for this season are Green Flouro Orange and Light Blue Flouro Orange. As well as the popular USSA blue model and the special Lindsey Vonn Red Bull model. But also available are Yellow Fluo Orange, Orange Fluo Black, Pink Black, White Ash, Blue Sky White Ash, Sulfuric Green Blue Sky, Light Blue Pink Explosion, Orange Lava White Ash, Snow Camo, and Black. With so many colors to choose from, there is guaranteed to be one your young ski racer will like.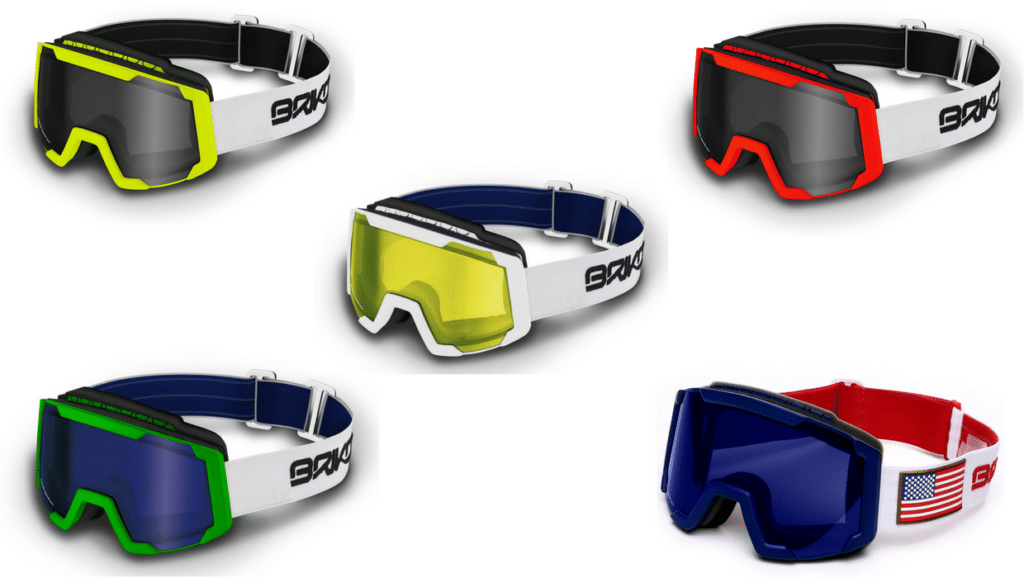 Integrates perfectly with the Briko Lava Goggle
To complete your young ski racers gear, get them the Briko Lava goggle. It is sized to fit perfectly with the Vulcano FIS Jr helmet. The shaping of the nose piece works well on smaller faces. Additionally, the wide cylindrical lens provides a large field of vision. The Lava Goggle is available in Matt Light Blue Orange, Yellow Flouro, Matte White Ash, Orange Fluo, Pink Black, Matt Orange, Pink, Matt Sulfuric Green and Lava USA with several lens choices.
For a winning combination, get the Briko Vulcano FIS Jr adjustable helmet and a matching Lava goggle. They are sure to last your young ski racer several years.