The 2018 PyeongChang Winter Olympics is right around the corner. Keep you eyes out for these Team USA alpine ski racers in their Briko helmets and goggles.
Lindsey Vonn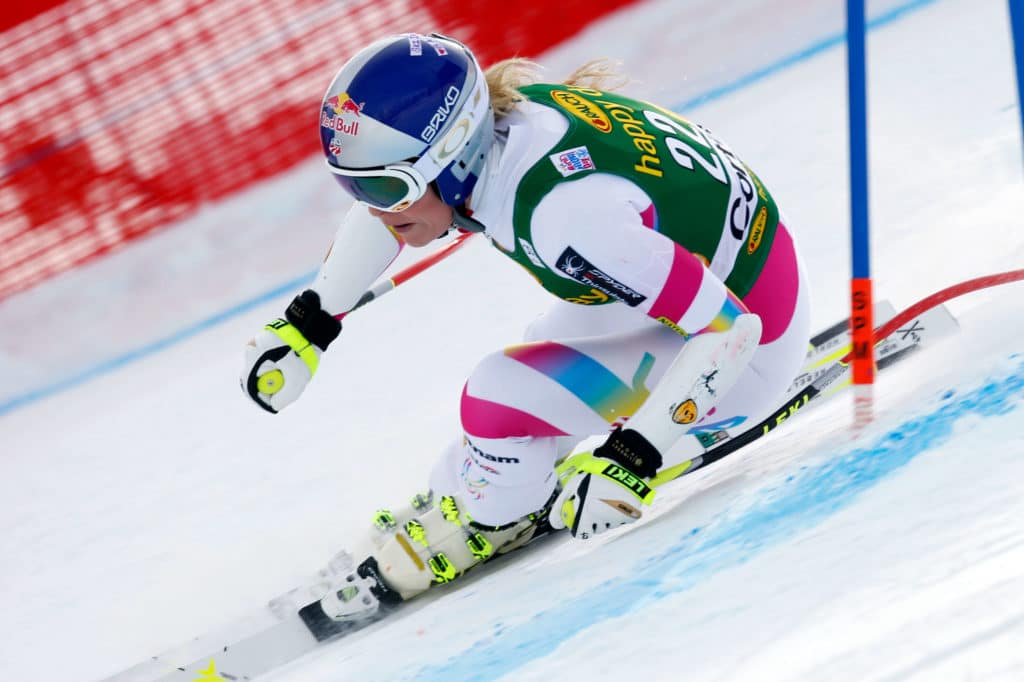 The US Ski Team's Lindsey Vonn joined the Briko Team in 2010. Her success in the gates is well documented, and her popularity and international following has grown considerably despite injuries which have kept her off of the race course much of the 2015-16 and 2016-17 seasons. With a record-smashing 77 World Cup victories, 5 World Championship medals, 20 World Cup titles and her 2 Olympic medals, the US Ski Team's Lindsey Vonn has secured her place in ski racing history as the G.O.A.T (Greatest Of All Time).
Laurenne Ross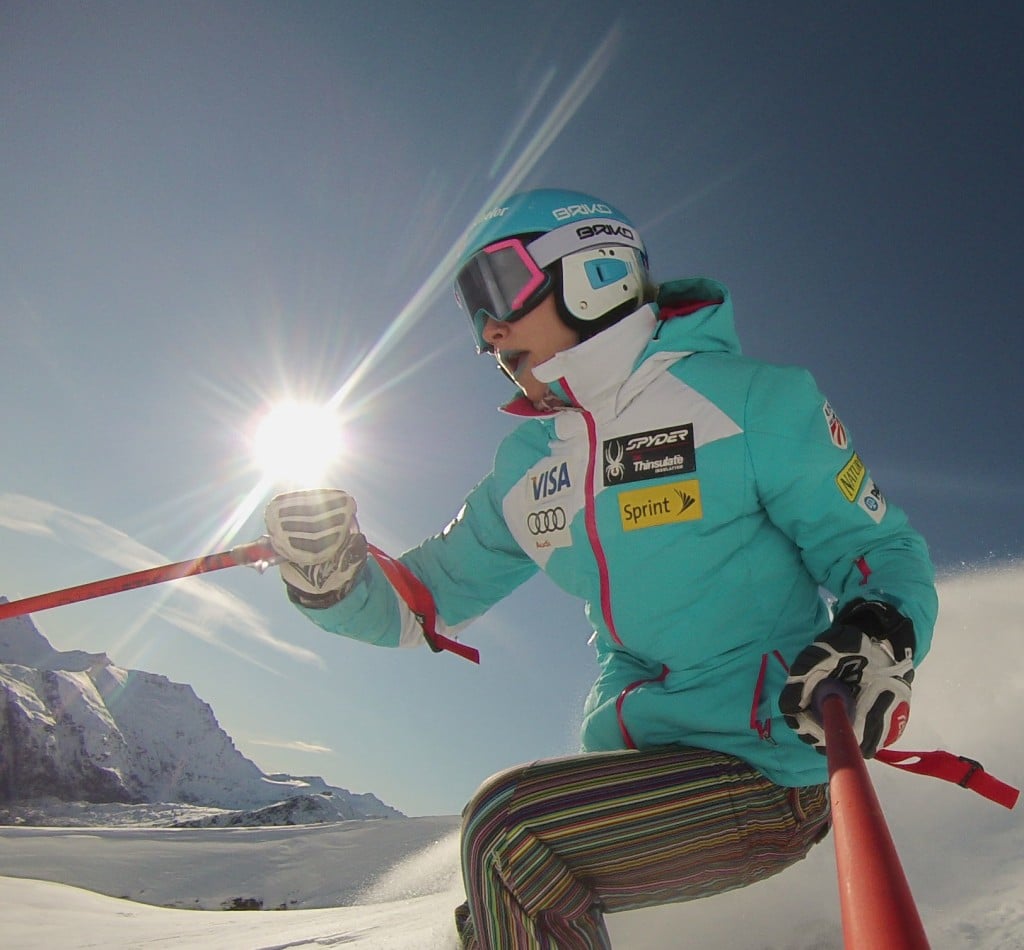 Oregon's own, Laurenne Ross, joined the Briko Team in July 2014. She's an accomplished four discipline threat, but a natural speedster as her best results have come in DH and SG, racing to an 11th in DH at the Sochi Games in 2014. Off the snow, Laurenne is an avid musician and artist – taking classes at the Univ of Oregon. On her switch to Briko, she comments,
"It's become increasingly difficult to find a company that feels like a family in the ski world, but Briko immediately felt like one to me. I feel well supported and truly cared for–and adding Briko to that list of sponsors makes me feel even more proud to represent such a welcoming dedicated company. Their helmets fit great, and most importantly, feel incredibly safe. I can't wait to get in the start gate and race this year."
Breezy Johnson
Hailing from Victor, Idaho, US Ski Team athlete Breezy Johnson joined the Briko Team in December 2016. This was a season of firsts for Breezy. Her first NorAm cup win, Europa Cup win and World Cup points and her first national title. Not only did she score her first World Cup points, landing in 28th at Garmisch Partenkirchen in the downhill, but she also went on to secure the US National downhill title in Aspen at the end of the season. Add to all of this, the season-long NorAm downhill title, securing her a place on the World Cup for 2017.
Alice McKennis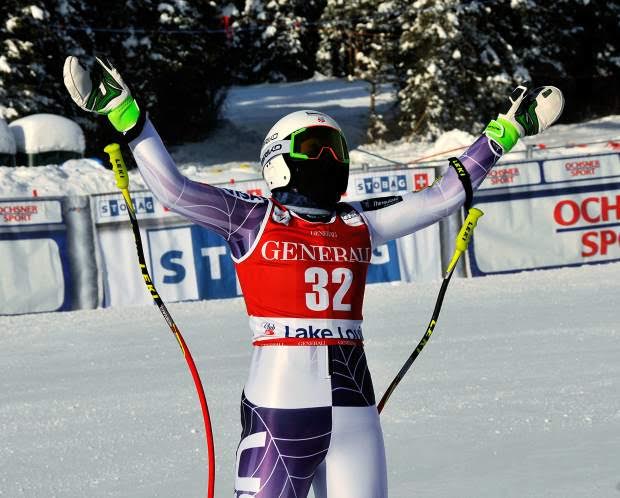 Colorado native, Alice McKennis joined Briko in July 2014. She has had great success on the World Cup – a WC victory win at St. Anton, multiple WC SG top 10's, and a 20th in the WC DH standings in her 2010 rookie season while enjoying a spot on the 2010 US Olympic Team. She was going strong in 2013 until a crash in Garmisch-Partenkirchen where she shattered her right tibial plateau. She attempted a comeback for the 2014 Sochi Olympic Winter Games, but after a few starts prior to the Olympics, she decided to recoup a bit longer and prepare herself for the full 14/15 season. For 2016 Alice was ranked 26th overall in DH.
"I'm really excited to be joining the Briko Team as the quality and safety of the equipment is second to none. I will have zero doubts about being protected when I enter the start gate for my comeback season of 2015 which will be a key part of my return to racing. I am thrilled to be working with a brand that is passionate about ski racing."
Megan McJames
US Ski Team athlete, Megan McJames joined the Briko Team in July 2014. She's had a storied career so far – breaking out with a bang in 2006 as the NorAm overall, SG, and GS champion (and again as the NorAm overall champion in 2013 in her comeback season from injury). She's a threat in the tech events as well as SG. She was a member of the 2010 and 2014 US Olympic Teams as well a the 2009 and 2011 World Championship Team, and has over 60 World Cup starts.
"My first ski helmet was a Briko and I am so happy to be back on the Briko Team. Briko has a long history in ski racing and I am excited to be a part of their next step!"
When she's not on the course, you can find Megan at her other love – baking for her start-up catering business, Sister Sweet Tooth, in the Park City, Utah area.  -YUM!
Tim Jitloff
David Chodounsky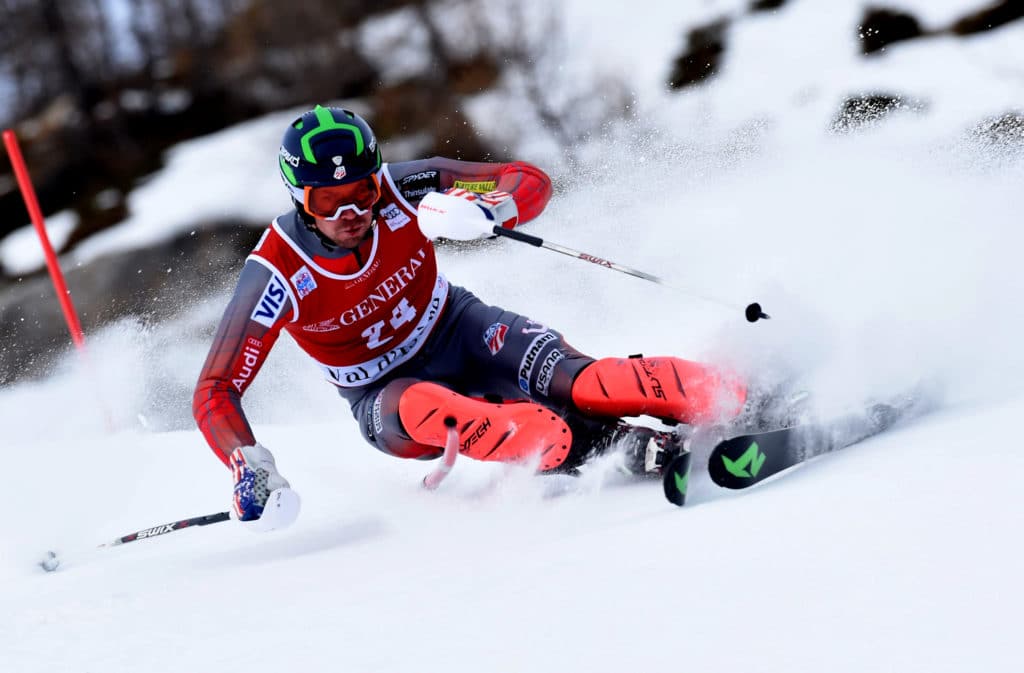 David Chodounsky joined the Briko Team after testing a few helmet brands and finding the Briko fit perfect for him. He went through the ski racing ranks a bit differently than others – raced as a youngster at the famed Buck Hill in Minnesota, and at the age of 11 moved onto Crested Butte, CO. But from there when most travel and race independently or for the USST, he went onto Dartmouth College and graduated in 4 years and then had much success at the NorAm level and was named to the USST in 2009-2010.
David climbed the tech ladder to 21st in the world in slalom, and skied in the 2014 Winter Olympics. And after a somewhat frustrating 2014-2015, he won the US Nationals title at Sugarloaf in Maine. He took the US Championship title in SL in Sun Valley in 2016 and five top 15 and seven top 20 World Cup finishes in 2016 as well. He finished the 2016 with his career best 15th in World Cup SL standings for the year.
"I'm really excited to be joining Briko and to be back in the same helmet of my youth! Growing up, Briko was the hot gear everyone had. It's great to see them coming back strong and with such positive energy. The comfortable fit and top-of-the-line quality provides me with the highest protection when pushing the limits on the race course…and with style!
Show your support for Team USA
You too can show your support of Team Briko and the 2018 US Olympic Team athletes who proudly wear Briko by purchasing a Briko USA collection helmet or goggle. Get the limited edition Caldera USA goggle for only $130 while supplies last!