Always on the forefront of technology, Briko introduces Fluid helmets for total brain protection. The integration of the Fluid Inside™ technology increases helmet safety by reducing the force of rotational and linear impacts. The standardized testing of Fluid Inside™ equipped ski and bike helmets have shown to significantly reduce the impact severity of rotational (up to 39%) and linear (up to 22%) impacts when compared to conventional ski and bike helmets.
Fluid™ is based on extensive scientific research and engineered to enhance your helmet's ability to protect your brain by mimicking Cerebral Spinal Fluid (CSF) – your brain's natural protection. Fluid™ acts as a second layer to CSF by independently and simultaneously managing the linear and rotational forces that scientific research has shown to cause concussions. Developed in Canada, this technology is also used extensively in hockey helmets for the Canadian Hockey League.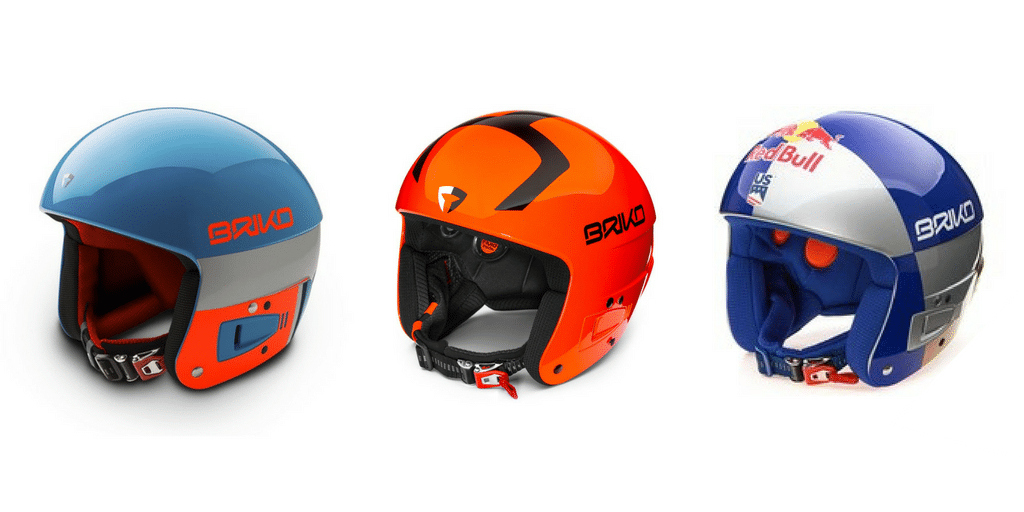 How does Fluid work
The Fluid Inside™ system incorporates a series of pods around your head that are attached to the inside of the Fluid helmets. Each pod comprises a flexible membrane filled with a compressible foam disk saturated with a low shear fluid. At the moment of impact, the foam compresses to provide added low linear impact protection. Simultaneously, low shear fluid is dispersed throughout the pod creating a slip plane that permits motion of the helmet relative to the head to provide rotational force protection for your brain.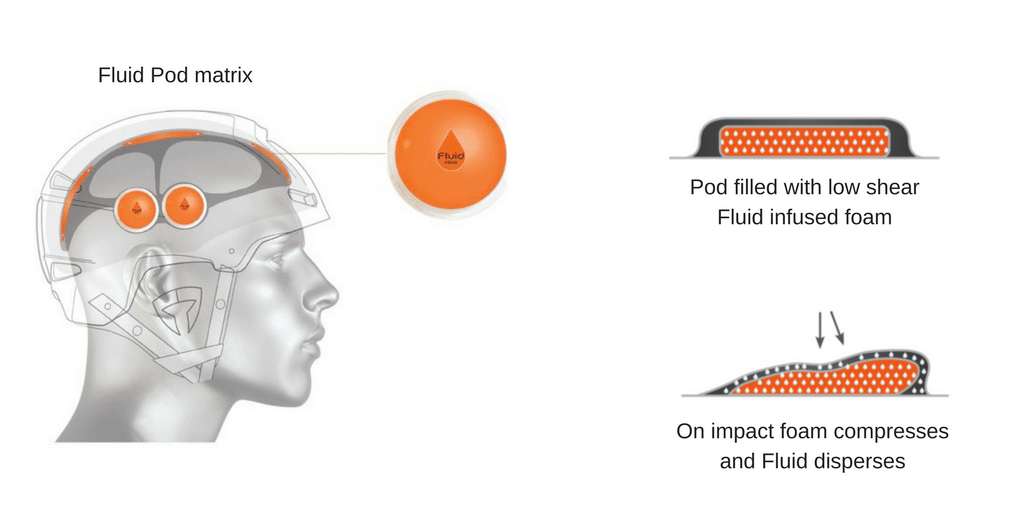 Why does Fluid work
Most helmet designs protect against skull fractures and intracranial hemorrhaging from impacts associated with high linear forces. Head and brain injuries such as concussions and subdural hematomas are the result of simultaneous rotational and linear accelerations acting on brain soft tissue. Impact management materials currently in use in most helmets manage either rotational or linear energy (not both) and exceed the shear force properties of brain tissue. Fluid helmets simultaneously manage both rotational and linear energy in the event of an impact to mitigate brain injuries. Rotational protection happens when low shear Fluid™ allows the helmet to rotate relative to the head and improve rotational energy absorption. Linear protection happens because Fluid™ displacement and foam compression improve high/low linear energy absorption.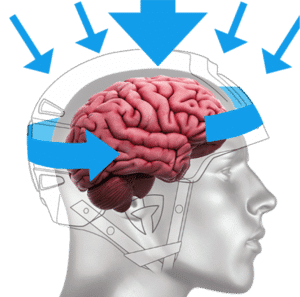 Lindsey Vonn trusts Briko and Fluid helmets
Lindsey Vonn constantly pushes the limits of the sport of ski racing. She has the second most World Cup wins of all time. Which unfortunately means a number of crashes over the course of her racing career. Lindsey Vonn trusts Briko to protect her head while ski racing. She is with the brand over 7 years. Despite the severity of this crash at Lake Louise this past week, thanks to her helmet (and lots of B net) her head is fine.
She and many other top-level athletes hurtle themselves down icy slopes at high rates of speed every day. Head injuries are not an option. The Fluid Inside™ technology in Briko helmets protect them with the most up-to-date technology in ski racing today.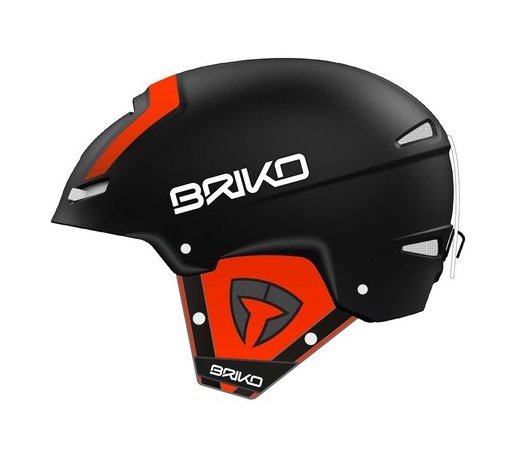 Fluid helmets
Briko offers Fluid Inside™ in two helmet styles. A recreational style ski helmet, the Faito, and a ski racing helmet, the Vulcano FIS. The Faito is an extremely lightweight and comfortable all-mountain everyday ski helmet. It is available with Fluid Inside™ in Matt Black Orange. The Vulcano FIS Fluid™ is available in:
The Vulcano FIS Fluid meets all current FIS 6.8 safety certifications and the FIS RH 2013 rule. It is legal for all FIS and USSA ski racing. Briko offers these exceptional helmets for the utmost in skier safety. Give your head total brain protection with one of these Fluid helmets today.